where can i find vegan food in berlin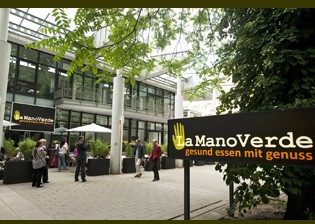 La Mano Verde vegan restaurant in Berlin, Germany is great choice for elegant vegan dining!  It's cozy and chic. Excellent food.
The Lucky Leek is a 100% vegan restaurant located in Berlin. It's a great place to meet up with friends and has a fabulous Sunday brunch!
Accessible by the U-7 line in Berlin, Cafe Vux is well known for its super yummy vegan desserts!  This 100% vegan restaurant in Berlin includes specialties such as Seitanwurst with Smoky Habanero-Mango Sauce. They use only soy and rice milk for their specialty drinks, and they make their own homemade lavender syrup.  The Vegan Society of [...]