where can i find good vegan food in santa cruz ca

Viva's Mexican restaurant uses local organic ingredients and has lots of vegan-friendly options.  They have vegan burritos, tofu tacos and will soon be adding a vegan tortilla soup!  If you're looking for fresh and delicious organic Mexican food in Santa Cruz, Viva's is the place!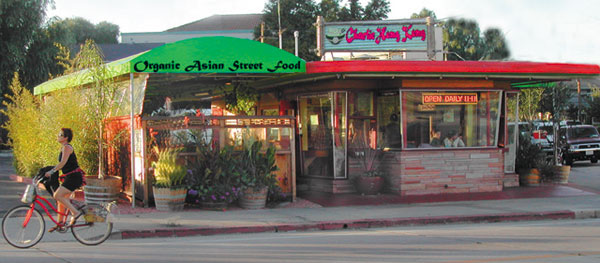 Charlie Hong Kong's menu reflects vegan foods eaten at street stands in SE Asia.  What does that mean for us?  They offer a variety of fresh and delicious vegan appetizers, soups and entrees!  Most of their dishes are made with locally grown organic ingredients and they won the Good Times Gold award in 2009.  Whether [...]
Caffe Pergolesi is awesome!  They have a whole row of delicious vegan cookies you can eat with your latte, vegan soups, tofutti and hummus for your bagels and other seasonal goodies.  If you're looking for some yummy vegan treats for your coffee break, you won't be disappointed at Caffe Perlogesi.