vegan restaurants in Decatur
BBQ restaurant with vegan BBQ and sides. Owner's wife is vegan. Closed on Mondays.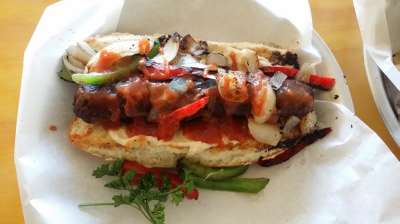 Go Vegetarian Restaurant provides great tasting food with natural ingredients. All of their proteins are made of 100% vegan sources, either of vegetables, soy products, gluten, grains, and/or legumes. Just say "Go Vegan" when placing your order to substitute your dairy toppings with vegan ones. All of the great-tasting breads are vegan.