vegan-friendly restaurants in NY
Wrapido is a great option if you're looking for a quick and healthy meal on the go.  Although the restaurant does deliver, there is also a small eat-in/ pick-up location near the Fashion District.  They have lots of vegan-friendly options including hummus, grilled veggies, fallafel, veggie wraps and fresh fruit.  They have free delivery too!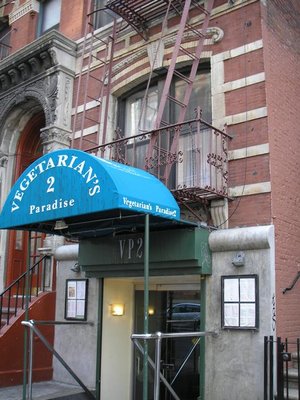 Vegetarian's Paradise has plant-based versions of some old favorites like turkey sandwiches and crispy chicken.  All "meats" are made from soy protein, wheat gluten and vegetable products.  Seving Asian-Soul Cuisine, Vegetarian's Paradise is a unique and delicious culinary adventure!