vegan friendly restaurants in New York

Chop't Creative Salad is vegan-friendly.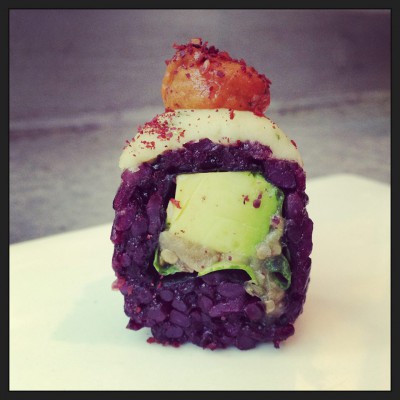 Visited the Chelsea Market shop a few weeks ago when I was visiting New York.  They had samples of the vegan sushi — it was WONDERFUL!!!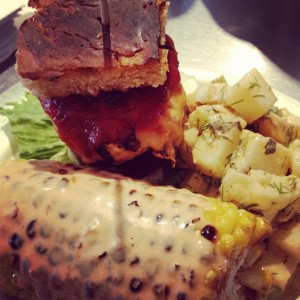 This wonderful and exciting NEW vegan company serves up some of the best local, organic, vegan food around. They do not have a brick & mortar restaurant just yet but you can catch them at Smorgasburg in Williamsburg every Saturday & Brooklyn Brewery every Sunday. Vegan Summer Eats is what they are slingin' now.  The [...]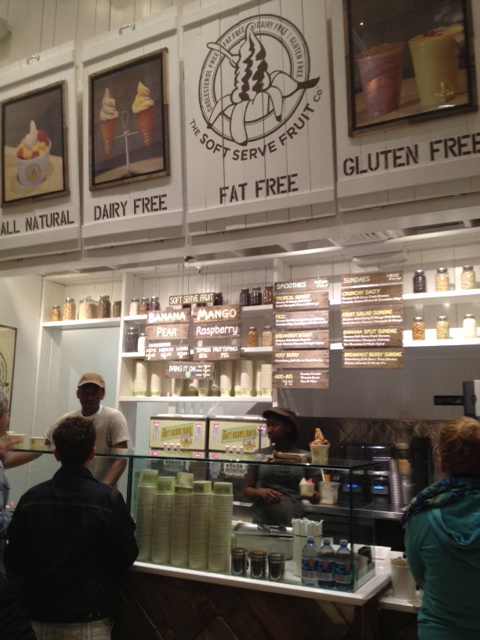 Soft Serve Fruit Co. is an AWESOME place! The interior decor is very comfortable and organic in aesthetic. Their main product, soft serve fruit, is made of just three ingredients: fruit, water, and natural cane sugar. This product is proudly vegan, low calorie, dairy free, gluten free, & kosher parve. The menu includes soft serve [...]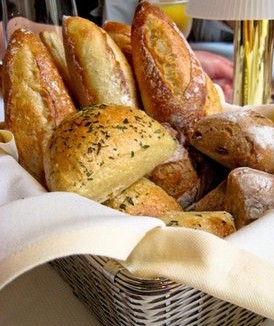 Del Posto is one of New Yorks finest italian restaurants. One would assume that the menu would be a vegan's nightmare, especially because the menu has the choice of chefs tasting or the 5 course meal, however that isn't the case. Chef Mario Betali has created an entire vegan chefs tasting menu that is absolutely [...]
Wrapido is a great option if you're looking for a quick and healthy meal on the go.  Although the restaurant does deliver, there is also a small eat-in/ pick-up location near the Fashion District.  They have lots of vegan-friendly options including hummus, grilled veggies, fallafel, veggie wraps and fresh fruit.  They have free delivery too!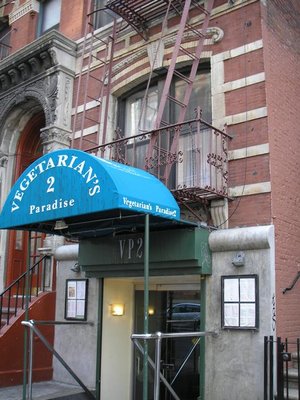 Vegetarian's Paradise has plant-based versions of some old favorites like turkey sandwiches and crispy chicken.  All "meats" are made from soy protein, wheat gluten and vegetable products.  Seving Asian-Soul Cuisine, Vegetarian's Paradise is a unique and delicious culinary adventure!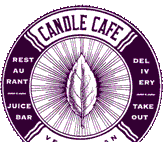 Organic vegan food – absolutely delicious. Reasonable in cost, and very fast service. Highly recommended.