vegan friendly restaurants in Berkeley
Gather in Berkeley has some vegan options. It's better for a mixed group than a group of vegans.  One yummy vegan option is a braised mushroom sandwich. The sandwich has a cashew puree that's awesome!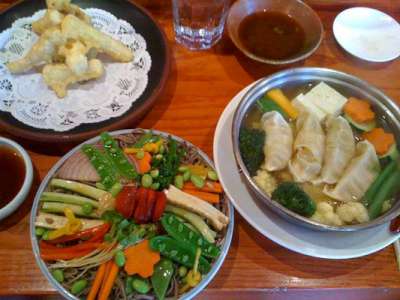 Cha-ya has a large, all vegan menu.  Prices at Cha-ya are good, and the space is quaint and inviting.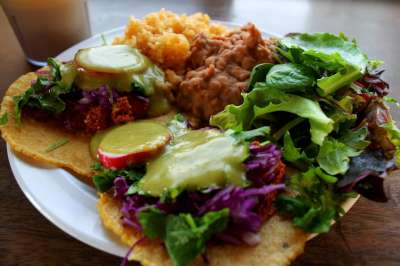 This is a great, inexpensive, small vegan taqueria. If I had my wish, this is the type of simple, fresh, bursting-with-flavor food that Gracias Madre (the more famous, but far less tasty, vegan Mexican joint in the Bay Area) would serve. Come to think of it, I can't really name any other vegan Mexican joint [...]
I rarely give 5-star reviews (roughly only 5% of my reviews have 5-star ratings), but Cinnaholic is seriously awesome. It's a simple bakery where you can make your own cinnamon rolls with a huge variety of sauces and toppings, or you can just get one of their pre-set styles (the varieties change by the day). [...]