This Festival brings together an amazing array of vegetarian natural food providers, top national speakers and chefs, and educational exhibitors in a fun and welcoming environment. It is a chance to talk directly to food producers, learn the newest items in the marketplace, taste free food samples, shop at show special discounts, or simply learn [...]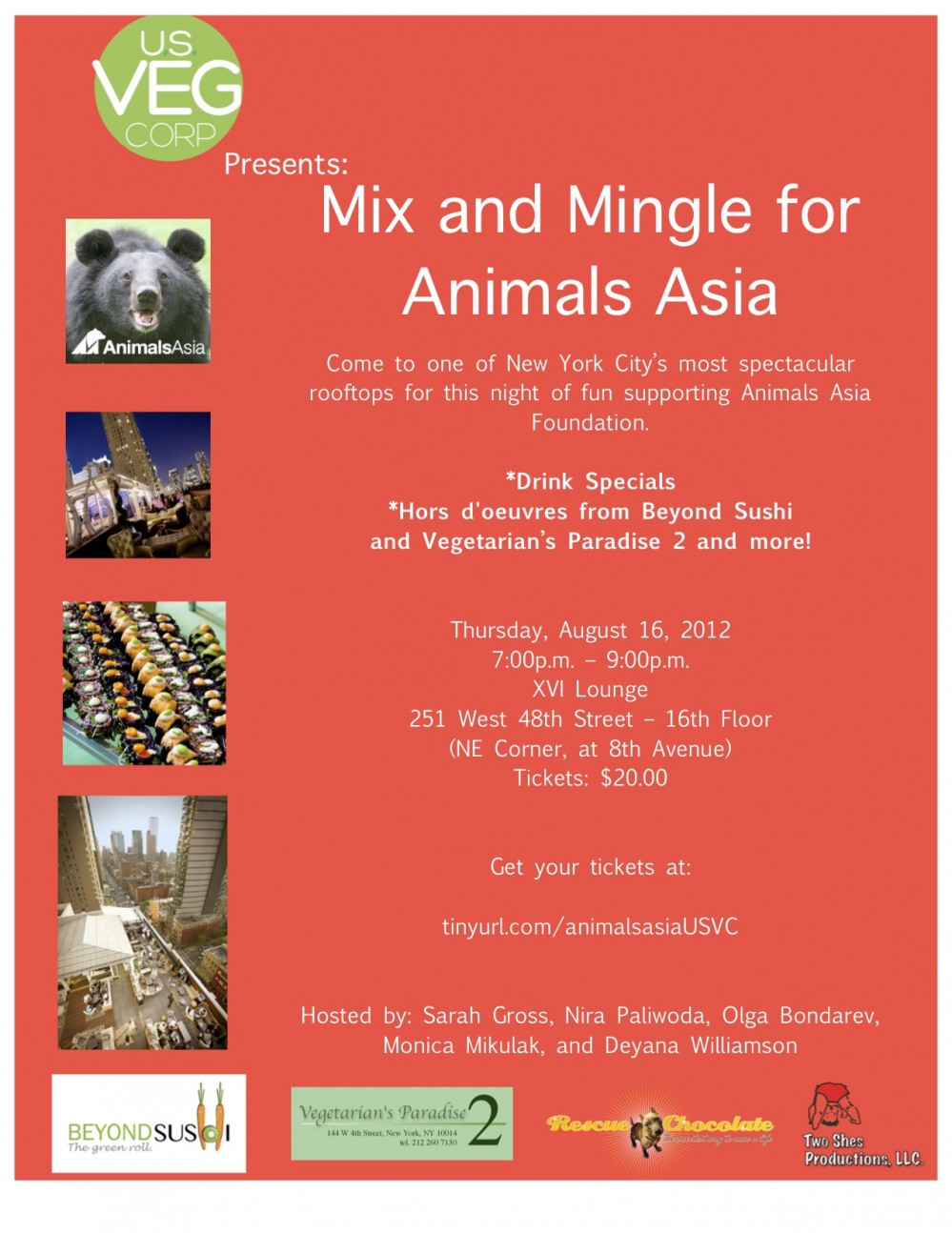 U.S. Veg Corp, the organization responsible for the massive annual NYC Vegetarian Food Festival, will be hosting "Mix and Mingle for Animals Asia," an intimate benefit featuring drink specials, inventive vegan hors d'oeuvres from local restaurants, and a special guest speaker from Animals Asia. A portion of proceeds to benefit Animals Asia.
Join the New York Coalition for Healthy School Food to celebrate 8 years of changing how schools feed kids at our annual fall gala in New York City. It is truly a feast featuring about 25 restaurants/caterers/food products/beverages that are completely plant-based (vegan), great live jazz, and an incredible silent auction!