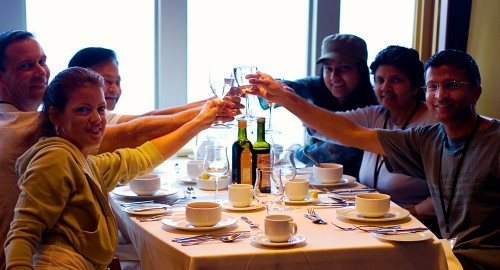 Looking for a Spring getaway with your favorite vegan? Join fellow vegan travelers to sail the Caribbean and celebrate the 10-year anniversary of Holistic Holiday at Sea! The cruise will be from March 2-9, 2013 and is co-sponsored by VegNews Magazine. Call 866-601-1923 to register. Mention you're from the Yummy Plants community to get $50 of on-board credit towards bookstore purchases and/ or private consultations!

As the weather on the east coast is getting colder, it's fun to think about sunny beaches and warm ocean breezes… and we discovered a fabulous opportunity to relax and rejuvenate this spring. Have you heard about Holiday at Sea?
It's a week long cruise designed to promote health, education, and most importantly, relaxation. The vegan vacation stops in beautiful ports of the Carribbean and features lectures, workshops and lessons presented by some of the biggest names in plant-based diets and health!