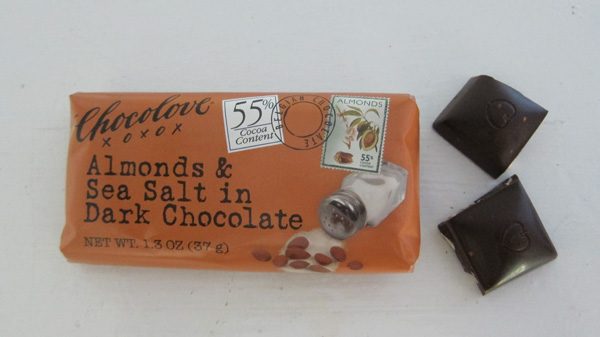 by Aurelia d'Andrea Chocolove has been on many a compassionate chocolate fan's radar for years, not only because the Boulder-based company tucks a little love poem inside of each wrapper, but because there are so many delicious dairy-free flavors to choose from!  Among the tastiest vegan offering is Chocolove's Almond and Sea Salt bar. [...]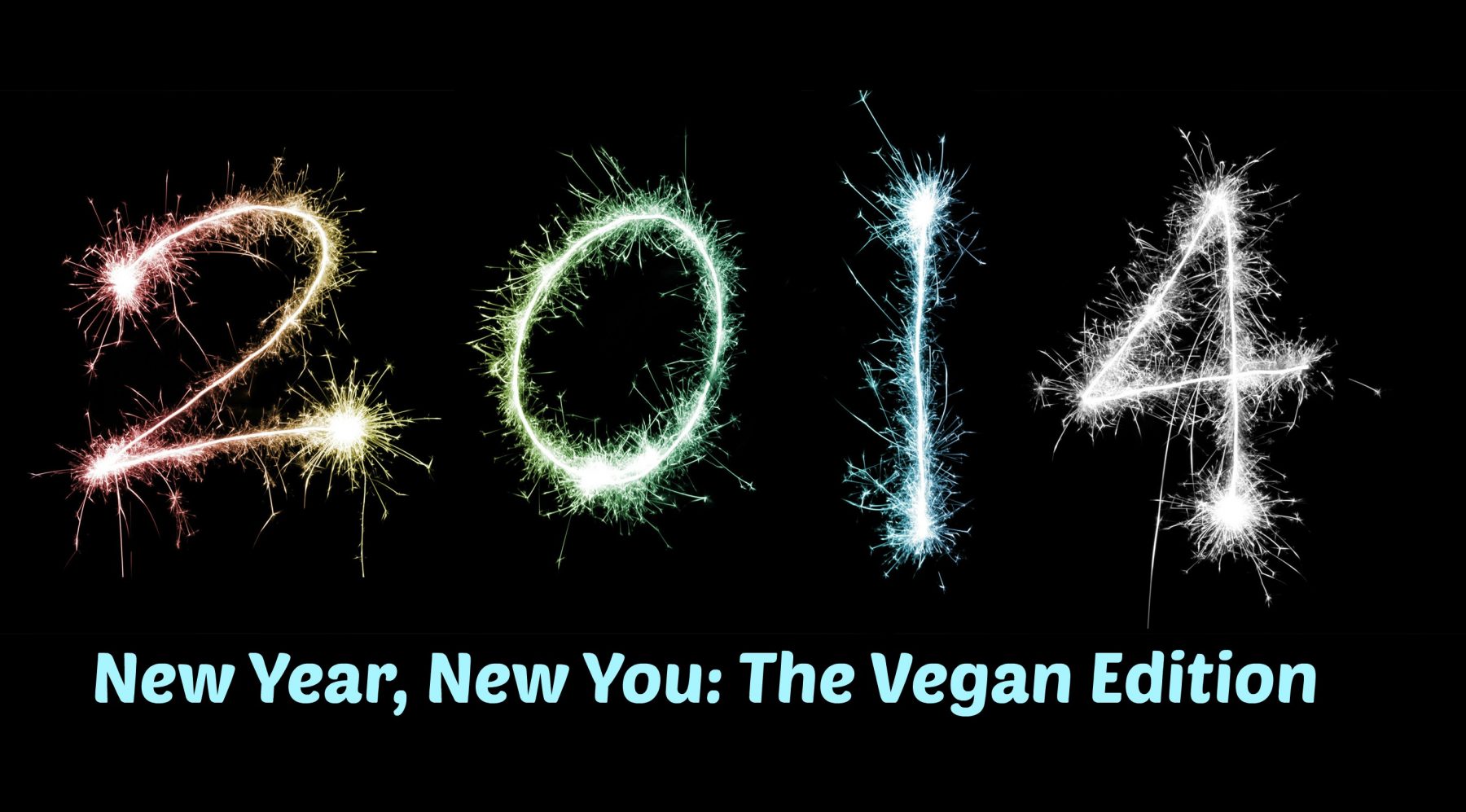 By Aurelia d'Andrea January 1 holds the promise of fresh starts and bright beginnings, which often manifest in that beloved annual tradition, the New Year's resolution. If 2014 is the year you've pledged to lose weight, usher in healthier eating habits, and increase your energy levels, there's good news: Going vegan can help turn [...]
This week's Accidentally Vegan feature is… Double Dark Chocolate Wafer Bars from Q.bel! These vegan chocolate wafers have no high-fructose corn syrup, no hydrogenated oils, and no artificial ingredients, and they don't use any preservatives. The wafers were crunchy, the chocolate was rich and creamy, and the portions were perfect. Love them!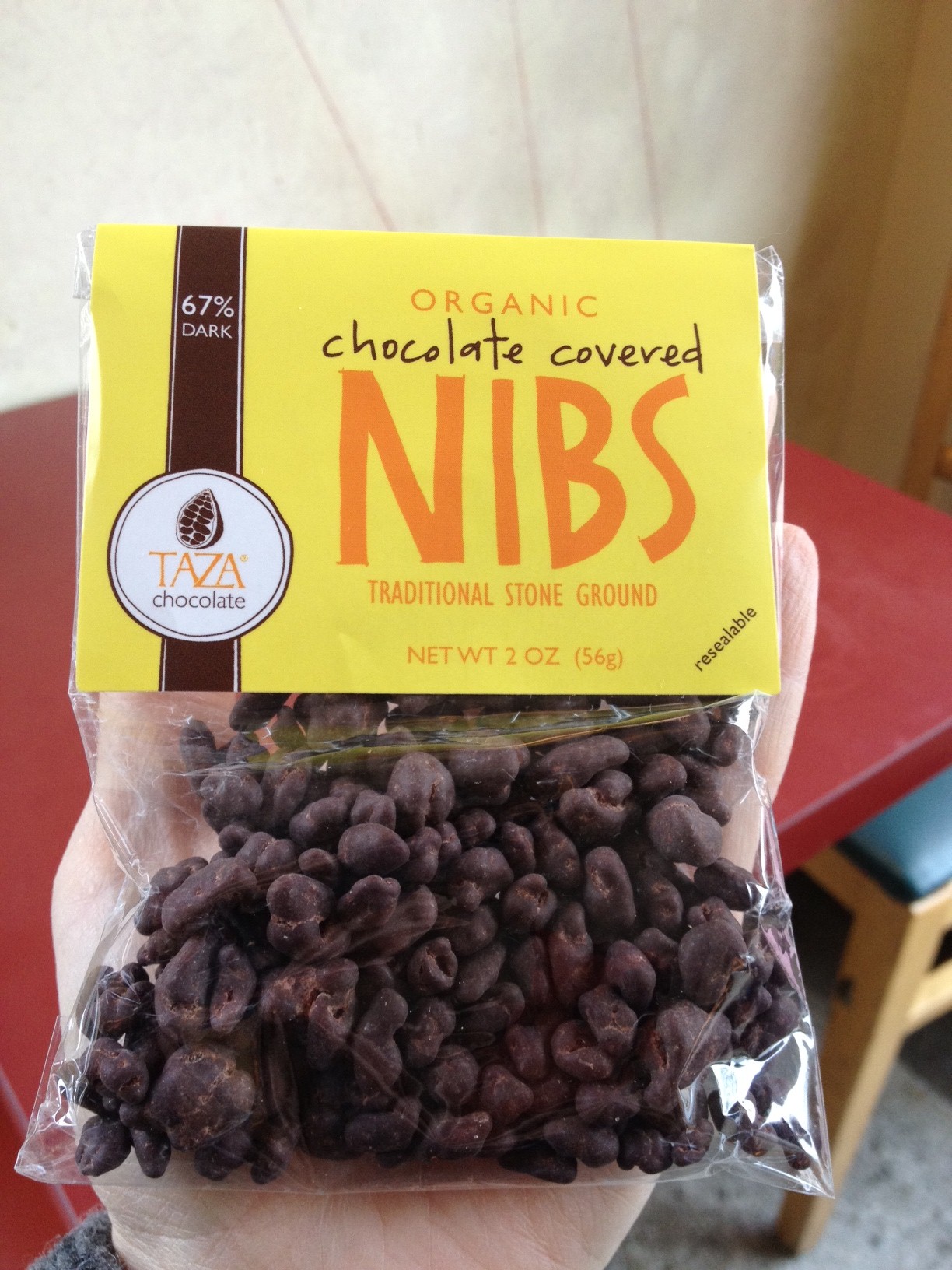 This week's Accidentally Vegan feature is super yummy organic chocolate covered nibs by Taza Chocolate! These chocolate covered nibs are vegan, gluten-free, and soy-free too. And because they are labeled as "organic," I know that they used vegan sugar. Yay!
This week's Accidentally Vegan feature is a Raw Vegan Caramel bar by Righteously Raw. I was really excited to find a raw vegan chocolate caramel bar. These luxurious bars are an organic, raw, dairy-free, soy-free, kosher, and gluten free chocolate delight!
This week's Accidentally Vegan feature is…. Wolfgang Dark Chocolate Dipped Cranberries!!! As an added benefit besides the yum factor, World's Healthiest Foods reports that cranberries are packed with anti-oxidants, help protect against UTIs, and have an anti-inflammatory effect on the body. I was glad to know about the health benefits of cranberries as I gobbled up these super yummy vegan cordials. Hope you enjoy them!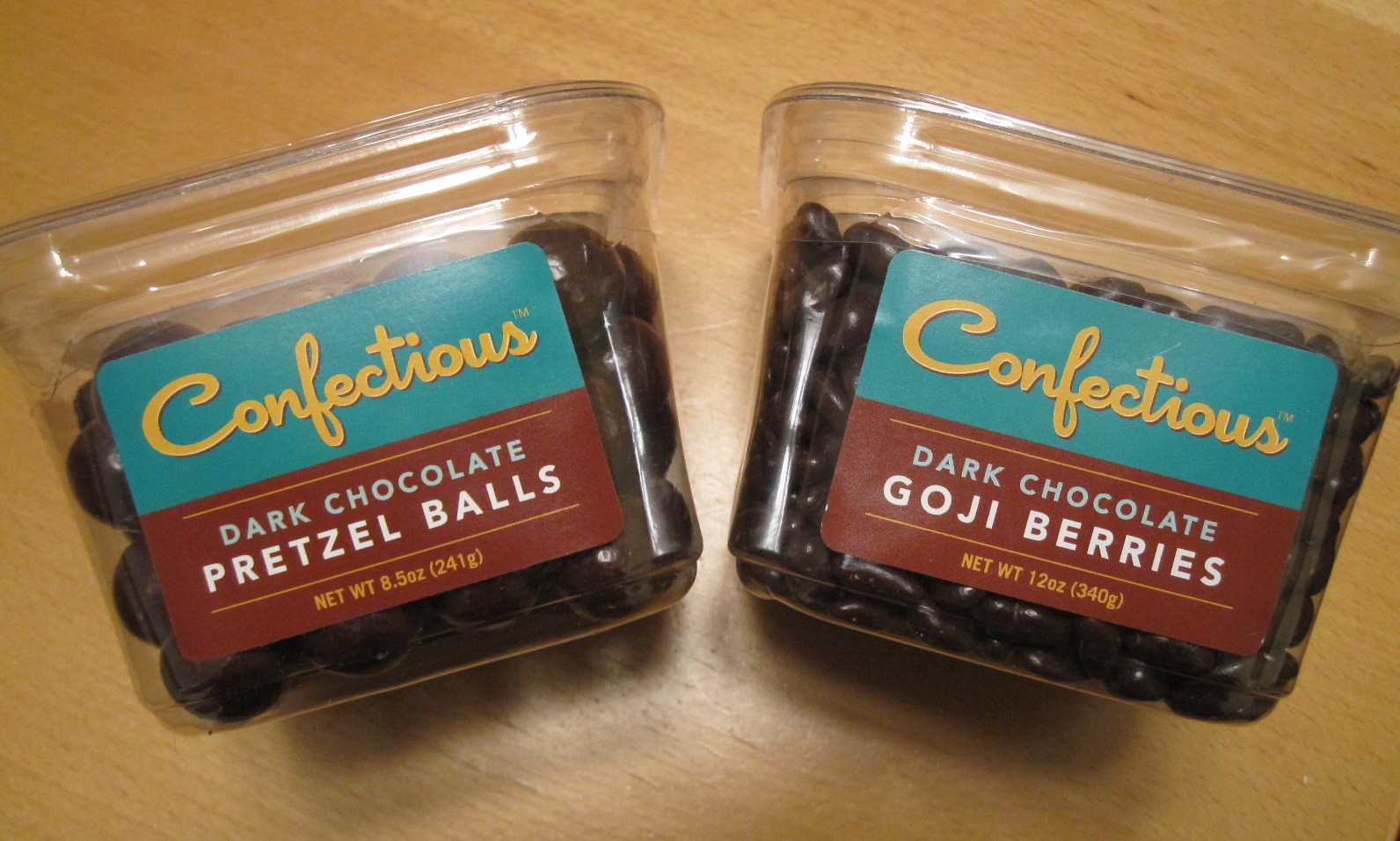 This week's Accidentally Vegan feature is chocolate covered pretzels and dark chocolate goji berries… YUM! These were very exciting finds during a search for chopped walnuts. Learn more about these accidentally vegan treats and where you can find them!
This week's Accidentally Vegan feature is Alter Eco Fair Trade Organic Dark Chocolate Almond Bar!!! Alter Eco's single source vegan chocolate bar is OMG good. Just one taste and I was in love… But aside from the satisfying creaminess and crunch, this chocolate bar also helps to accomplish good things in the world. My purchase of this vegan chocolate actually helps to benefit 800 families in the Bolivian part of the Amazon!
Have you tried Justin's Dark Chocolate Organic Peanut Butter Cups? The rich yummy peanut butter, all the deep chocolately goodness… we're so glad these are vegan! And as a bonus to make us feel happy about reducing our carbon footprint, their headquarters is even solar powered!
This week's Accidentally Vegan feature is…. Chew-ets Dark Chocolate Peanut Chews!!! Oh yes, it is true!! Delicious chocolate, check. Chewy caramel, check. Crunchy peanuts, check. 100% vegan AND kosher, check! Chew-ets are a super yummy vegan chocolate and vegan caramel product with widespread distribution. The caramel is made with good old fashioned molasses!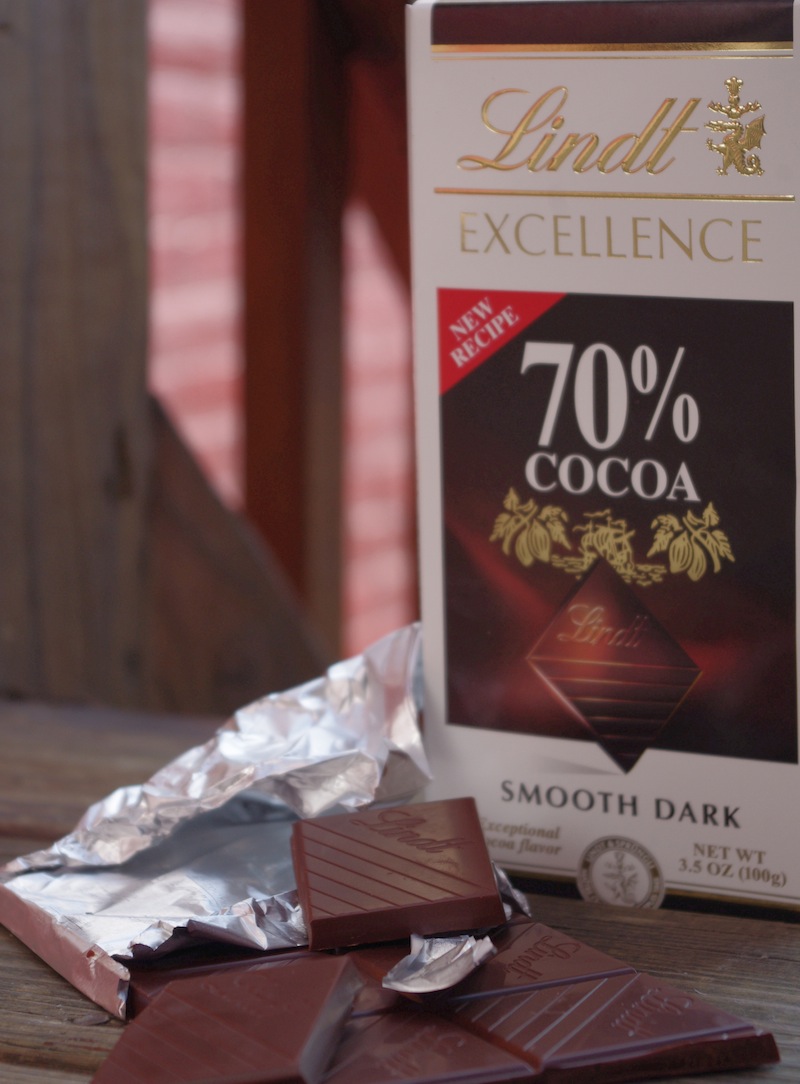 This week's Accidentally Vegan feature is…. Lindt Dark Chocolate Candy Bars! Shared by Jessica Earhart If I am having an unwavering chocolate hankering, this is my go-to candy bar.  Lindt dark chocolate satisfies my chocolate cravings and delivers a chocolate fix without me having to spend hours baking in the kitchen!  Even though they [...]
Researchers have found that alkaloids in chocolate – especially in raw chocolate – support heart health, lower blood pressure, and interact with neurotransmitters which stimulate the pleasure centers of the brain. This little cacao bean, the source of all our chocolate delight, was first cultivated more than three thousand years ago in Mexico and Central and South America. Meet Gnosis Chocolate founder, Vanessa Barg, aka "Chocolate Girl" and learn about their yummy and healthful treats!