Paris Vegan Day weekend has begun!  The "City of Light" kicked off Paris Vegan Day with a pre-party and the French premiere of the film Vegucated.  There were vegan treats and bubbly for all courtesy of Deborah Pivain and the team from the Gentle Gourmet Cafe. Check out the spread on the Eiffel Tower [...]

Meet Deborah Pivain, a vegan pioneer in Paris, France. Deborah started the Gentle Gourmet Cafe and Paris Vegan Day!  Come celebrate in Paris on October 12, 2013! See more Yummy Plants videos on the Yummy Plants YouTube channel.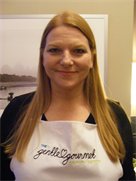 Meet Deborah Brown Pivain, the generous, energetic entrepreneur who created and organized Paris Vegan Day for the past three years and who opened the Gentle Gourmet Café, a vegan restaurant, café, and food boutique in Paris on May 6. (We can't wait to try the vegan croque-monsieur!)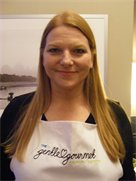 Deborah Pivain, founder of Paris Vegan Day and the Gentle Gourmet Cafe, Shares Tips for Vegan Tourists in Paris!