For students and vegans on a budget, we have some tips from Ellen Jaffe Jones to help you follow a vegan diet and eat your greens in a way that leaves some green in your wallet as well. Thanks Ellen for sharing these tips with the Yummy Plants community!

Vegfest 2012, sponsored by the Vegetarians of Washington, will bring chefs, authors, and doctors together, in an effort to educate and celebrate plant-based diets. Come to the Seattle Center's Exhibition Hall on March 24 and 25 from 10am to 6pm for food samples, cooking demonstrations, guest lectures and more. Speakers include Dr. Neal Barnard, President of the Physicians Committee for Responsible Medicine!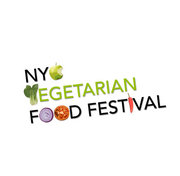 Looking for an excuse to visit the Big Apple? Come out for the second annual NYC Vegetarian Food Festival on Saturday, March 3rd and Sunday, March 4th! Meet the inspiring event speakers including Brendan Brazier, the two-time Canadian national 50k ultra marathon champion, Ellen Jaffe Jones, the author of Eat Vegan on $4 a Day, and our own Rebecca Gilbert, the former competitive figure skater who founded the Yummy Plants community.