Violife Vegan Cheese – Europe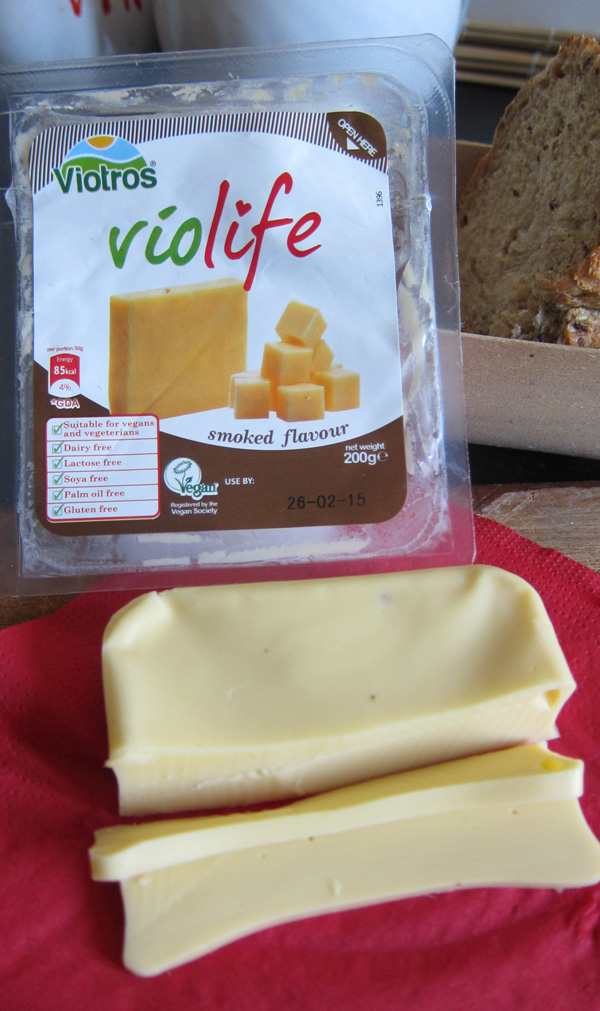 Budapest, Hungary, seems an unlikely place to discover a dairy-free cheese made in Greece, but it was here, in the refrigerator case at vegan restaurant Napfenyes Etterem that I first stumbled upon the wonderfully delicious Violife brand.
Soft, smooth, and amazingly meltable, these Vegan Society-certified cheeses come in 10 varieties, including tomato-basil, smoked, and even truffled mushroom. Besides their unique flavors, what sets them apart from others in their ilk is that they're made with coconut oil instead of palm oil or soy.  Violife is also gluten-free and made without any GMOs. Hurray!
You can find Violife in 30 countries around the world, including the UK, Holland, Germany, and France. The next time you visit Europe, stock up! And if you're lucky, you might find the just-released Violife spreadable cheeses, too. I can't wait to try the Cucumber-Dill and Hot Pepper varieties!
The recipe for a happy life, according to Aurelia d'Andrea, calls for one part great food, one part travel adventure, and two parts companionship (human and animal, in equal measure). She's living out her kitchen-inspired credo in San Francisco and Paris, France.
Aurelia's new book, Vegetarian Paris, is now available for pre-order!