Cashewtopia Gelato from Organic Nectars!
Shared by Rebecca Gilbert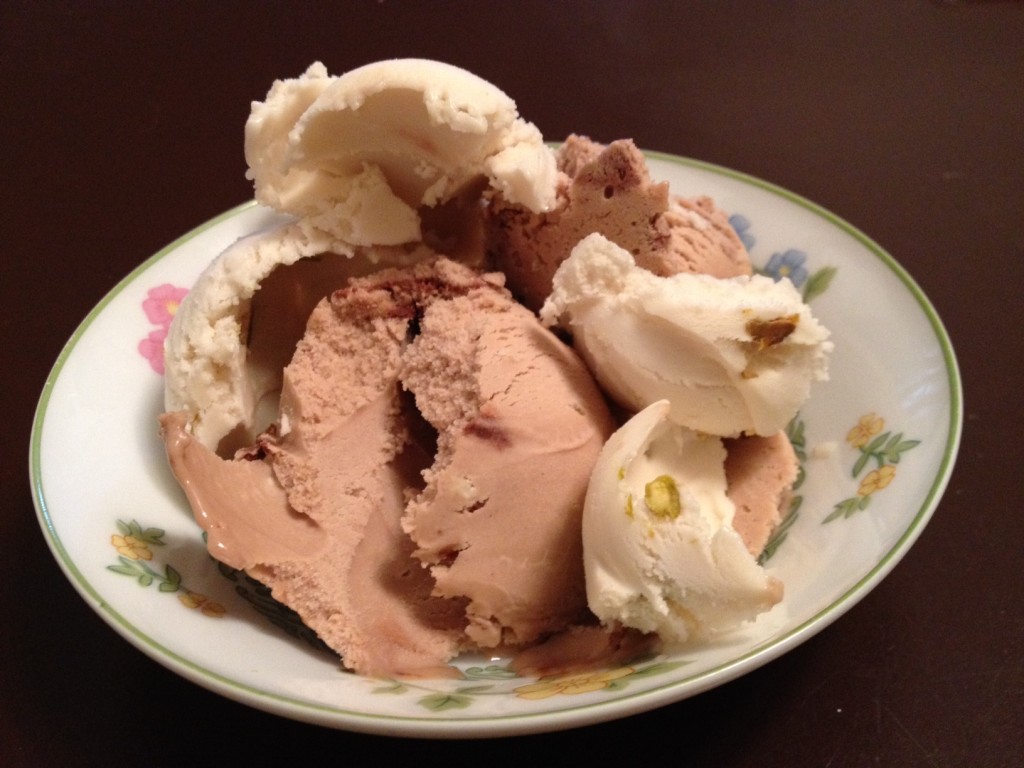 I am absolutely in love with Organic Nectars' Cashewtopia Gelato… which is a fancy name for raw vegan ice cream made from cashews!  Have you ever tried raw vegan ice cream?  Did you even know such a fabulous vegan treat existed? If the answer is no, you are in for a delightfully yummy surprise!  Organic Nectars' raw vegan ice cream is rich, creamy, and tastes just like ice cream!  You easily could fool your omnivore friends.
I first tried Organic Nectars' Cashewtopia raw vegan ice cream at the New York City Vegetarian Food Festival last year.    I was mystified by the rich, milky texture that is absolutely raw, vegan and 100% dairy and casein-free!  Cashewtopia is  a great "ice cream" option for people suffering from dairy or soy allergies.  It's dairy-free, soy-free, gluten-free, trans-fat free, and free from all refined sugars.  (It's sweetened with agave).
I purchased this raw vegan ice cream at the Whole Foods Market in Pittsburgh.  If you don't see the Organic Nectars products in your area, you can purchase from their webstore: http://shop.organicnectars.com/  Bonus: they're offering consumers FREE product for helping to get the brand into new retailers.  YUM!  What a great reward for helping to bring a delicious new product into your area.
Enjoy!