So Delicious Dairy Free Cococcino Coconut Milk Iced Coffee
If you've been wanting a Starbucks Frappuccino on-the-go without the dairy, there's a new vegan coffee drink hitting stores that will be your new addiction. So Delicious launched its new Cococcino Coconut Milk Iced Coffees in two flavors—Mocha and Latte. Coconut milk is the perfect match for coffee because of its rich, creamy taste. Even better, the organic coconut milk in these caffeinated beverages has added health benefits. The healthy fats in coconut milk help reduce heart disease and maintain weight loss without raising cholesterol.
Best of all, the fair-trade coffee drinks are certified non-GMO and gluten-free. I love So Delicious' French Vanilla Coconut Milk Creamer, and the Latte was like a barista poured me a perfectly chilled iced latte blended with the coconut milk creamer. My friend Laura Beck, who runs the vegan blog Vegansaurus, raved, "I preferred the latte because it just tasted like one of those Coffee Rio candies, liquified. That is the HIGHEST compliment!" My husband Brendan Hay said, "I could easily drink all four lattes in a row.  They are indeed—pun alert!—so delicious."
The Mocha tastes like someone grated a dark chocolate bar into your coffee. Delish! What I loved was that each flavor was sweet without tasting too sugary—the company uses cane syrup instead of high fructose corn syrup to sweeten the drinks. The So Delicious Dairy Free Cococcino Coconut Milk Iced Coffees debut on store shelves nationwide by the end of April 2014. The coffee packs—available in single packs, 4-packs, and a quart sized—are shelf stable so you can grab one and take it to work, or anywhere else you need some caffeine.
You could easily make a tasty coffee smoothie using these iced coffees as a the base or whip up a batch of these caramel cookies to go with the drinks and treat yourself to a mid-afternoon snack. I'm a total fan of the new So Delicious coconut milk iced coffees.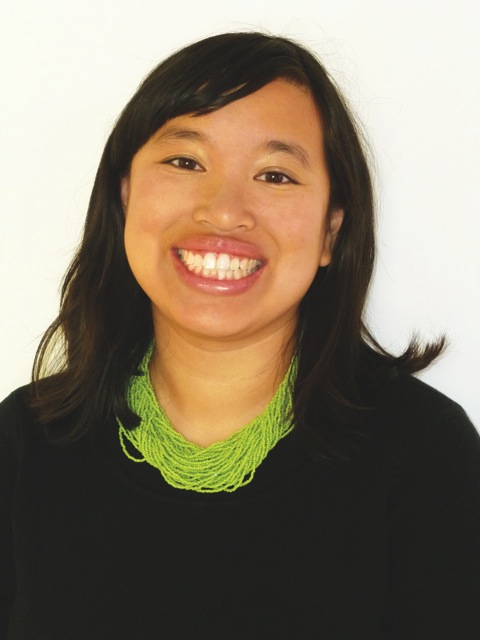 Jennifer Chen is a freelance writer and editor, playwright, and middle-grade author. She lives in Los Angeles with her TV writer husband, three-legged cat, adorable pug, and huggable yellow Lab.