Lima Smoked Tempeh – Vegan Europe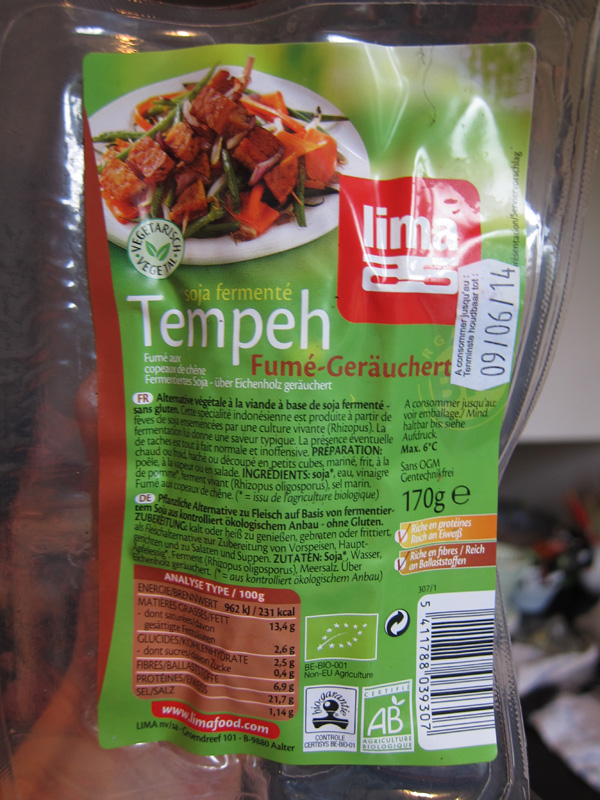 If you've never tried a TLT, be forewarned: One bite will render you an instant addict. The secret to this simple, sensational sandwich is the smoked tempeh. When paired with lettuce, tomato, and a bit of Vegenaise, the combination takes the simple art of preparing lunch to new, irresistible levels.
For the uninitiated, tempeh is a whole-food plant protein that originated in Indonesia. It's made from fermented soybeans and contains good microbes that support intestinal health. It has a firm, slightly crumbly texture and takes well to marinades and sauces. Besides TLTs, pan-fried smoked tempeh tastes amazing when paired with baked potatoes (crumble some on top of your next spud), when tossed into stir-fries, or thrown onto the summer barbecue grill alongside your portobello mushrooms and corn on the cob.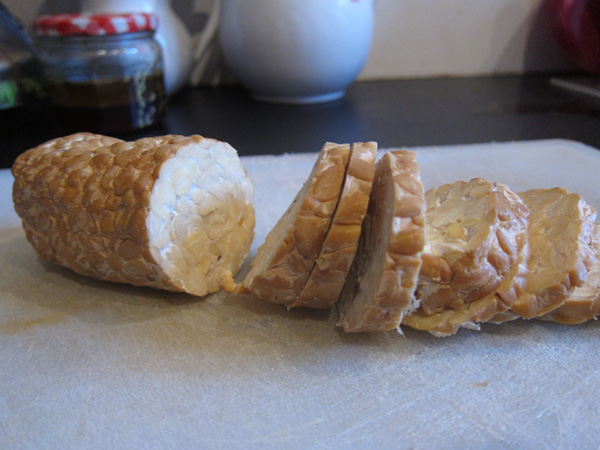 Lima brand smoked tempeh is the most ubiquitous brand in Europe; look for it in the refrigerator section of natural food stores, where it's  sold in shrink-wrapped packages beside the tofu and faux meats. In addition to tempeh, Lima also produces an organic line of puffed grain cakes (try the quinoa), non-dairy milks, and vegan spreads made from tofu, nuts, and spices.
Not making a trip to Europe this summer? Look for equally delicious smoked tempeh made by Lightlife and Turtle Island Foods, sold in natural-food stores and mainstream markets throughout the US and Canada.
The recipe for a happy life, according to Aurelia d'Andrea, calls for one part great food, one part travel adventure, and two parts companionship (human and animal, in equal measure). She's living out her kitchen-inspired credo in San Francisco and Paris, France.
Aurelia's new book, Vegetarian Paris, is now available for pre-order!