Beyond Meat Vegan Protein: The Future Is Here
By Shandel Gilbert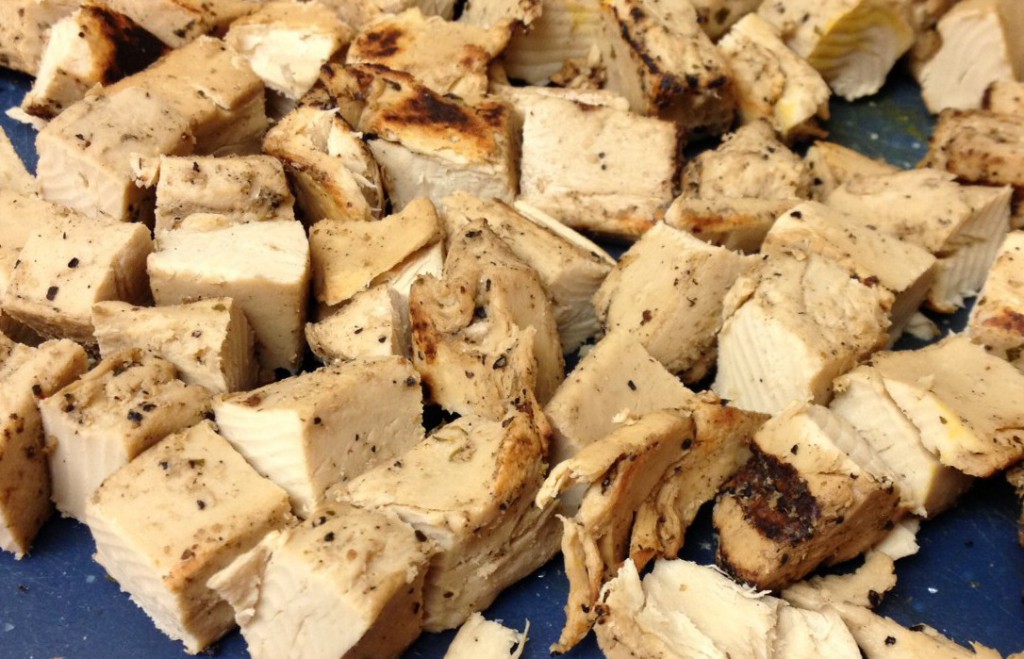 Befriend the faux.  Beyond Meat is an amazing plant-based product which has the taste and texture of chicken.  These chicken-free strips, created from non-GMO soy and pea-based proteins, contain 18 grams of protein per serving and take just minutes to heat.  Dinner prep with these pre-cooked strips is a working mother's dream.
Beyond Meat comes in three flavors:  grilled, southwestern, and lightly seasoned.  The grilled strips are perfect for barbecuing.  The spicy southwestern strips call out for tacos or exotic pizzas.  The lightly seasoned strips are the most versatile and could become a staple of any vegan kitchen.  They can be used as last minute add-ins to traditional recipes for curries, soups, chili, and more.  They also offer the possibility of creative quick meals with stir-fried veggies and savory sauces.
I made a fabulous chick'n salad with Beyond Meat.  Next week, I am going to try the strips  diced in a hearty vegetable stew.
Beyond Meat will change the way we eat, one tasty, plant-based bite at a time!