Accidentally Vegan: Ancient Grain Pasta by TruRoots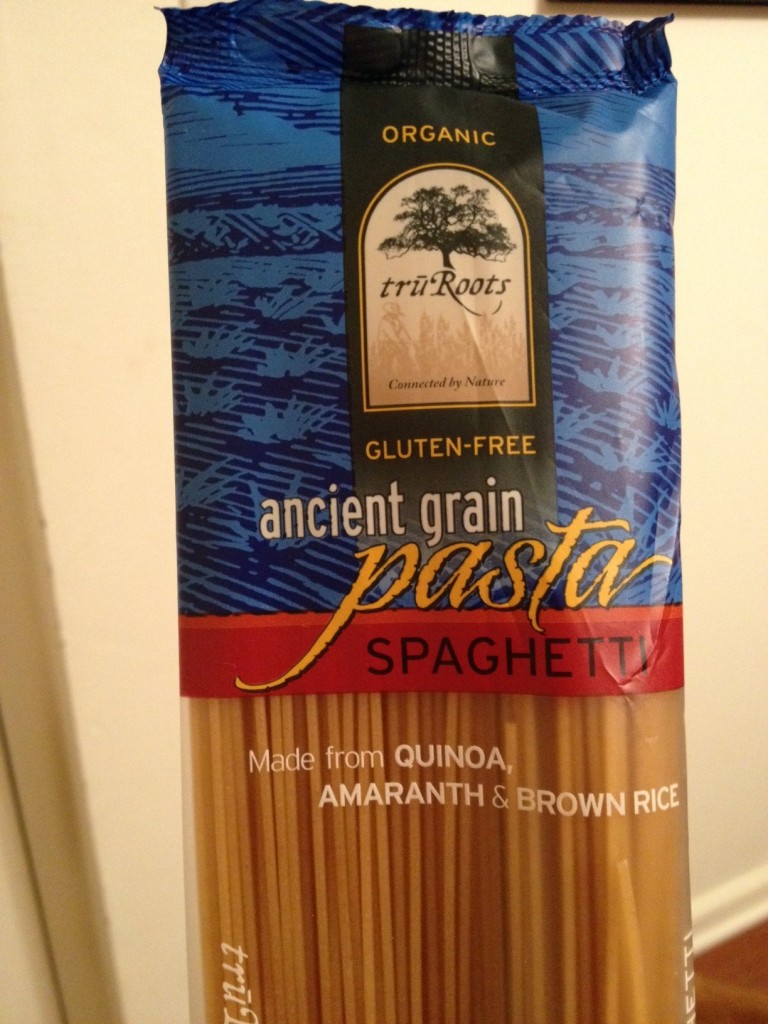 I was looking for a gluten-free pasta and found delightfully tasty twist on traditional brown rice pasta.  A company called TruRoots is combining the ancient grains quinoa and amaranth with brown rice and non-GMO corn to create a delicious gluten-free pasta.
TruRoots Ancient grain pasta is certified Organic, Kosher and Non-GMO.  It's also vegan – even though it's not listed on the packaging.  (I triple checked to make sure this gluten-free pasta is also egg-free).
So how does it taste?  It's delicious!  I used it to make a chanterelle mushroom pasta recipe the other day and was very impressed with the chewy texture and depth of flavor.  All TruRoots pastas are made in Italy… guess that explains why they are so yummy!
I found TruRoots gluten-free vegan pasta at the Whole Foods Market in Pittsburgh.  You can also find their products at many other stores across the US or through the TruRoots website.
Did you find a great Accidentally Vegan product?  Send us a note to share your discovery and you could be featured on a future edition of  Yummy Plants Accidentally Vegan!  
One Response to "Accidentally Vegan: Ancient Grain Pasta by TruRoots"