Accidentally Vegan: Veggie Pot Pie from Amy's Organics!
This week's Accidentally Vegan feature is….Veggie Pot Pie by Amy's Organics! 
Shared by Rebecca Gilbert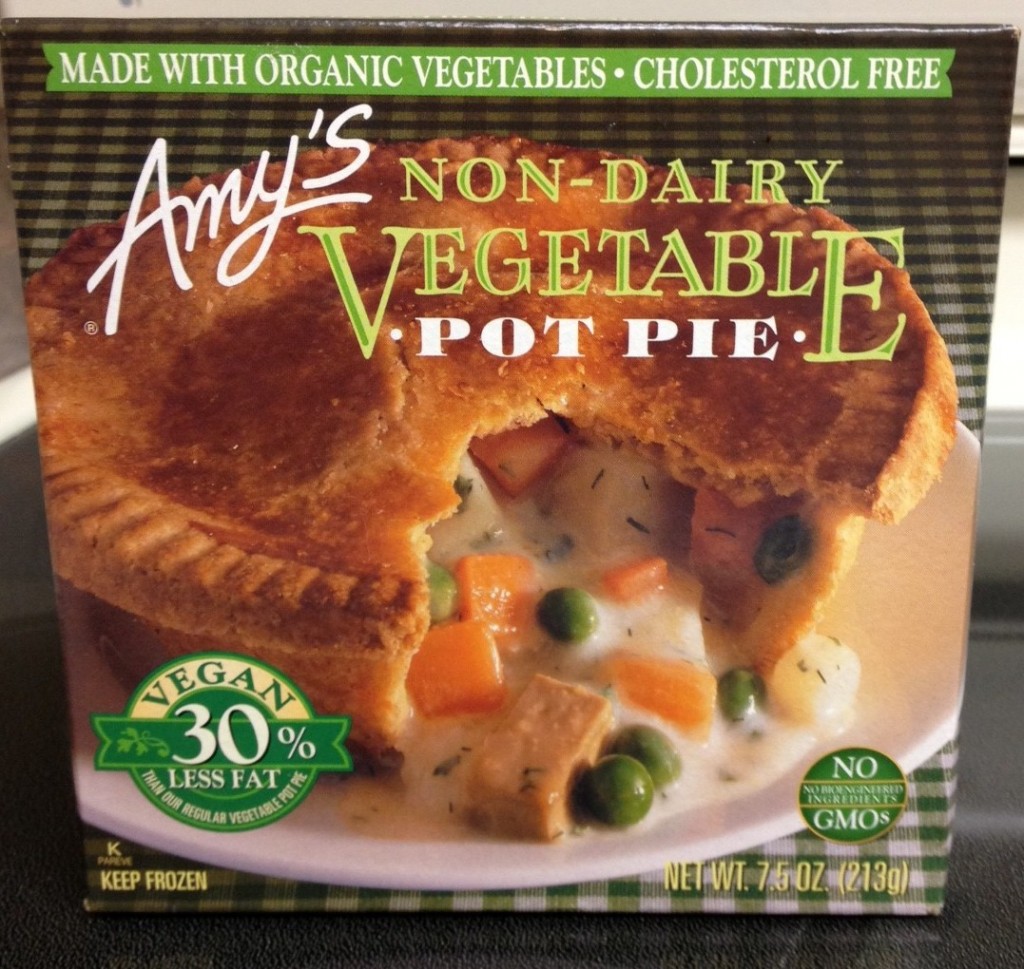 Do you remember the old veggie pot pies?  Can you just taste the flaky crust, the creamy center and smell the super yummy aroma as it cooked in the oven?  Well, Amy's Organics has created a dairy-free vegetable pot pie just for us!
I haven't eaten a pot pie in years… pretty much since I decided to follow a plant-based diet.  So I was thrilled to discover this vegan pot pie in the freezer section at Whole Foods!  Although you can microwave the pot pie, I cooked it in the oven.  Here's what is looks like:
 YUM!  Thanks Amy's for making these fabulous vegan pot pies for us!
Products featured on Accidentally Vegan meet these criteria:
1) They're not packaged as a vegan product, but they meet vegan standards 
or
2) They're labeled as vegan and taste so amazing that we want to make sure you know about them!
Did you find a great Accidentally Vegan product?  Send us a note to share your discovery and you could be featured on a future edition of  Yummy Plants Accidentally Vegan!