Accidentally Vegan: Spicy Sweet Chili Doritos!
Shared by Jessica Earhart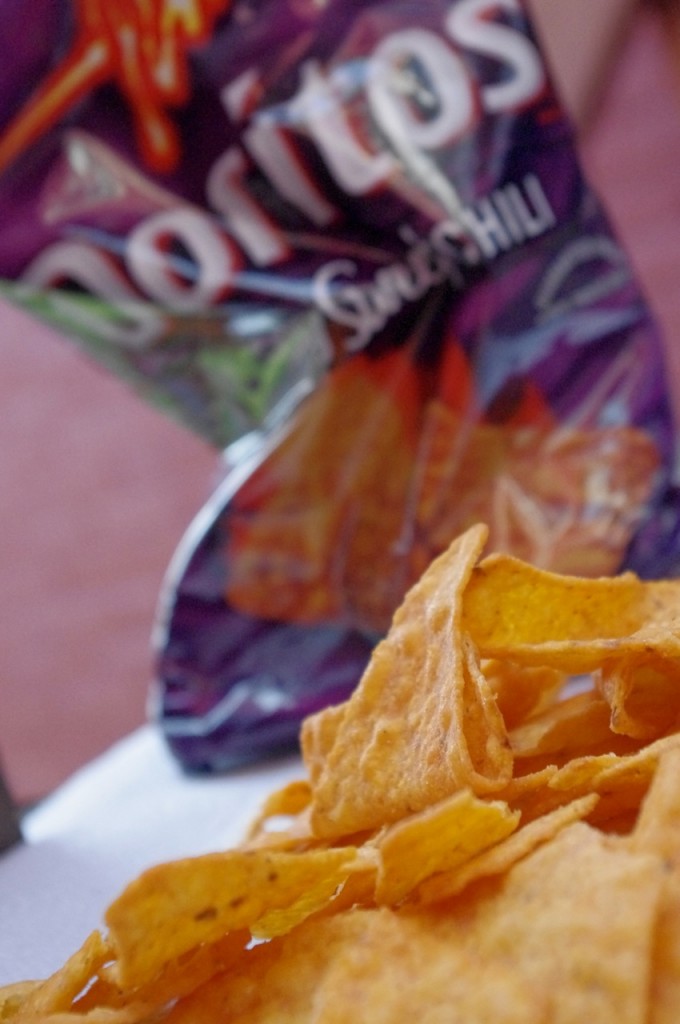 Have you ever stumbled across some unlabeled treat in a store and discovered that it was vegan?  Oh the joy! We know and love that feeling too!  
As a child growing up during the 80s and 90's, the Doritos ads had a lasting effect on me.  I remember seeing commercial's for the Nacho Cheesier Doritos with the slogan "The Loudest Taste on Earth."
When I became a vegan, I couldn't continue to eat any of the Doritos Flavors that Frito Lay had on the market until they introduced the Spicy Sweet Chili favor in 2008.  This flavor is actually vegan!
The flavor most definitely lives up to its description of spicy & sweet chili.  And also the old slogan of having a loud crunch… don't try to sneak eat these in class!  The Spicy Sweet Chili Doritos are a great snack to pick up when you are craving something with a little kick to it!  If you do not like spicy foods, Doritos do have a Lightly Salted flavor now that is vegan as well, but you can't find them at every location.  It's funny – I see the Spicy Sweet Chili at gas stations, pharmacies, and grocery stores in multiple bag sizes, but I have only spotted the Lightly Salted at grocery stores in the 11.5 oz, medium size bag.
Note: you can also buy Spicy Sweet Chili Doritos online through Amazon.
Enjoy your vegan crunchy treat, and happy snacking!
Did you find a great Accidentally Vegan product?  Send us a note to share your discovery and you could be featured on a future edition of  Yummy Plants' Accidentally Vegan!   
Jessica Earhart runs a vegan dessert company, Iron Betty Sweets, based in Pittsburgh, PA.  Jessica is a vegan foodie.  She makes gourmet and health conscious vegan foods and is dedicated to teaching people how yummy vegan meals can be!