Accidentally Vegan: Fortune Cookies!
This week's Accidentally Vegan feature is….  Fortune Cookies!!! 
Shared by Rebecca Gilbert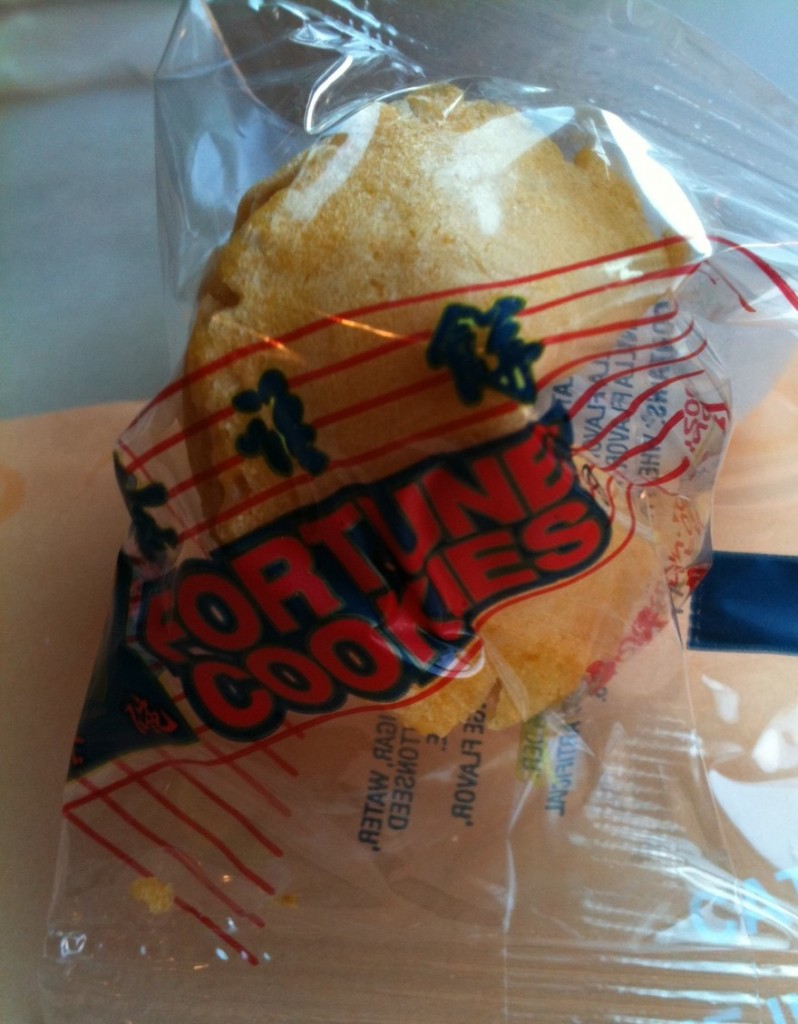 We all deserve a bit of good luck, and now it seems that you can crack your cookie and eat it too!  I found vegan fortune cookies after my meal at the China Palace restaurant last week.  I remember several years ago that I could never eat fortune cookies because they always contained eggs.  What a nice surprise it was to find that fortune cookies, at least in some places, are now vegan!  If you're out in a restaurant, I definitely urge you to check the ingredients on the back though, just to make sure.
In case you love fortune cookies so much that you'd like to keep a stash on-hand, I did find vegan fortune cookies online through Amazon.  I discovered that the Golden Bowl vanilla and citrus flavors are vegan.  (The Golden Bowl chocolate flavor isn't).  Hmmm… these can be great conversation starters.  Maybe I will use these as a treat at my next party!
Did you find a great Accidentally Vegan product?  Send us a note to share your discovery and you could be featured on a future edition of  Yummy Plants Accidentally Vegan!   
2 Responses to "Accidentally Vegan: Fortune Cookies!"
Leave a Reply
You must be logged in to post a comment. If you don't have an account, please register