Accidentally Vegan: Einkorn Crispy Cocoa Cookies by Jovial!
This week's Accidentally Vegan feature is… Einkorn Crispy Cocoa Cookies by Jovial!
Shared by Rebecca Gilbert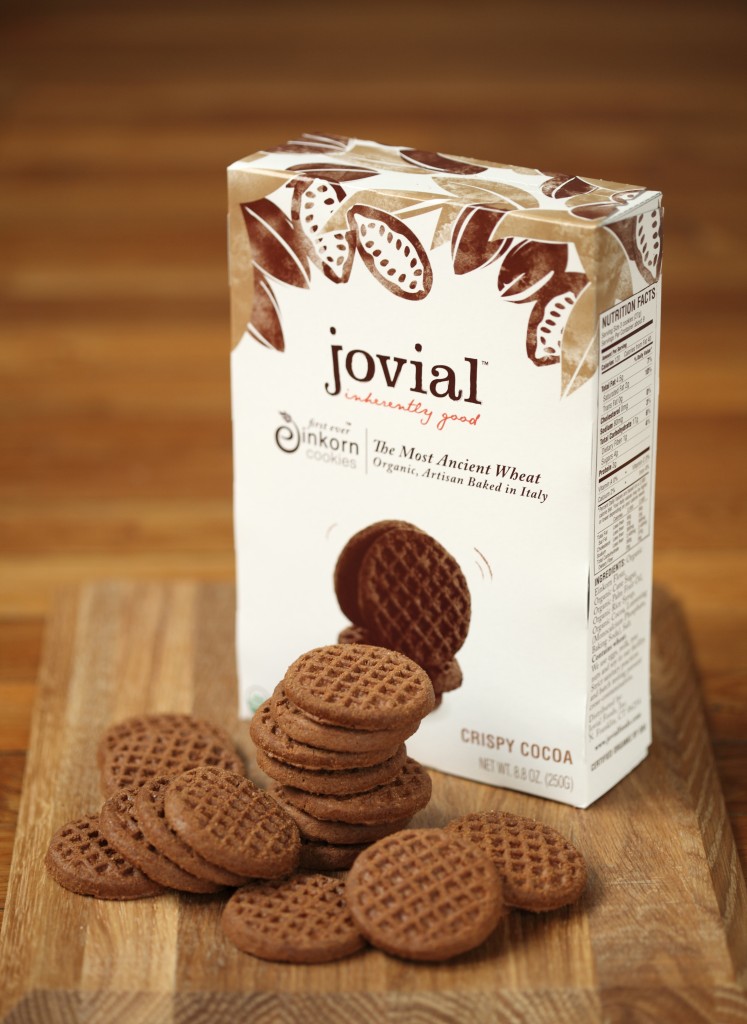 Have you ever heard of the ancient grain called einkorn?   It's a type of wheat that was first cultivated over 12,000 years ago!
I've been seeing many more products appear made from super yummy einkorn: pasta, flour, and now Crispy Cocoa Cookies!
These vegan chocolate cookies are made without honey, dairy, or any animal products, and they are soooo yummy!   I also love the Jovial mission: "to rediscover the purest heirloom variety of ingredients, replenish their supply and transform them into products that enhance nature's innate goodness."   With the focus on food security in the world today, it is so exciting to see a company that is creating biodiversity (and supporting small farms!).
This product isn't labeled as vegan, but we couldn't find any listing of egg, dairy, or honey on the box or on the Jovial website.  These vegan chocolate einkorn cookies are truly one of our "Accidentally Vegan" finds!
I found Jovial Einkorn Cookies at  Whole Foods.  And you can also buy Jovial Einkorn Cookies – Crispy Cooca flavor online in multi-packs through Amazon (with free Super saver shipping!) .
Thanks Jovial for your focus on the environment from seed to shelf!
Products featured on Accidentally Vegan meet these criteria:
1) They're not packaged as a vegan product, but they meet vegan standards 
or
2) They're labeled as vegan and taste so amazing that we want to make sure you know about them!
Did you find a great Accidentally Vegan product?  Send us a note to share your discovery and you could be featured on a future edition of  Yummy Plants Accidentally Vegan!   
Leave a Reply
You must be logged in to post a comment. If you don't have an account, please register