Accidentally Vegan: Chocolate Chocolate Chip Bar from NuGo Nutrition Bars!
This week's Accidentally Vegan feature is…the Chocolate Chocolate Chip Bar from NuGo Nutrition!
Shared by Rebecca Gilbert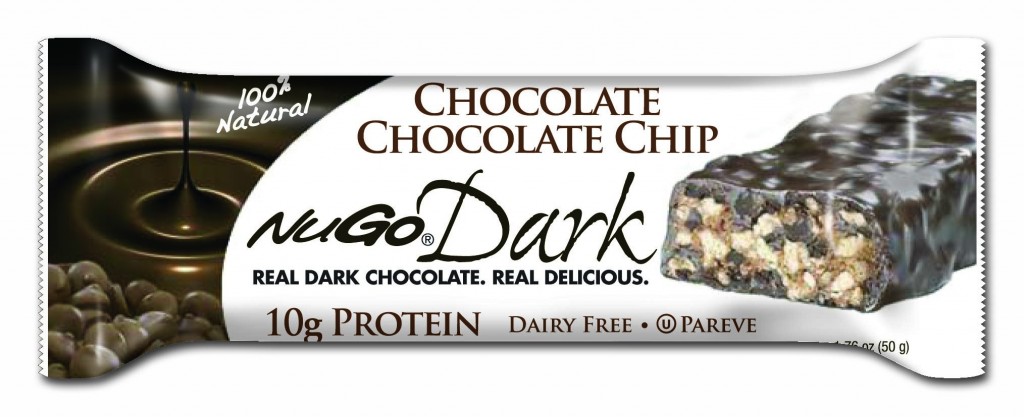 Have you even been stuck at an airport and hungry but couldn't find anything vegan to eat?  You marched from one refreshment area to another – to the drumbeat of a growling tummy – looking for that elusive morsel, a vegan snack.   These vegan snack bars are chocolatey, chewy, and extremely filling.  I originally discovered these super yummy NuGo Nutrition bars at the Pittsburgh airport, and then realized they are widely distributed in grocery stores, health food stores, and lucky for me, airports across the country.
If you can't find them near you, it's easy to buy NuGo Nutrition Bars online through Amazon.
Thanks NuGo Nutrition for saving hungry and weary vegan travelers!
Products featured on Accidentally Vegan meet these criteria:
1) They're not packaged as a vegan product, but they meet vegan standards 
or
2) They're labeled as vegan and taste so amazing that we want to make sure you know about them!
Did you find a great Accidentally Vegan product?  Send us a note to share your discovery and you could be featured on a future edition of  Yummy Plants Accidentally Vegan!