Accidentally Vegan: BelVita Breakfast Biscuits!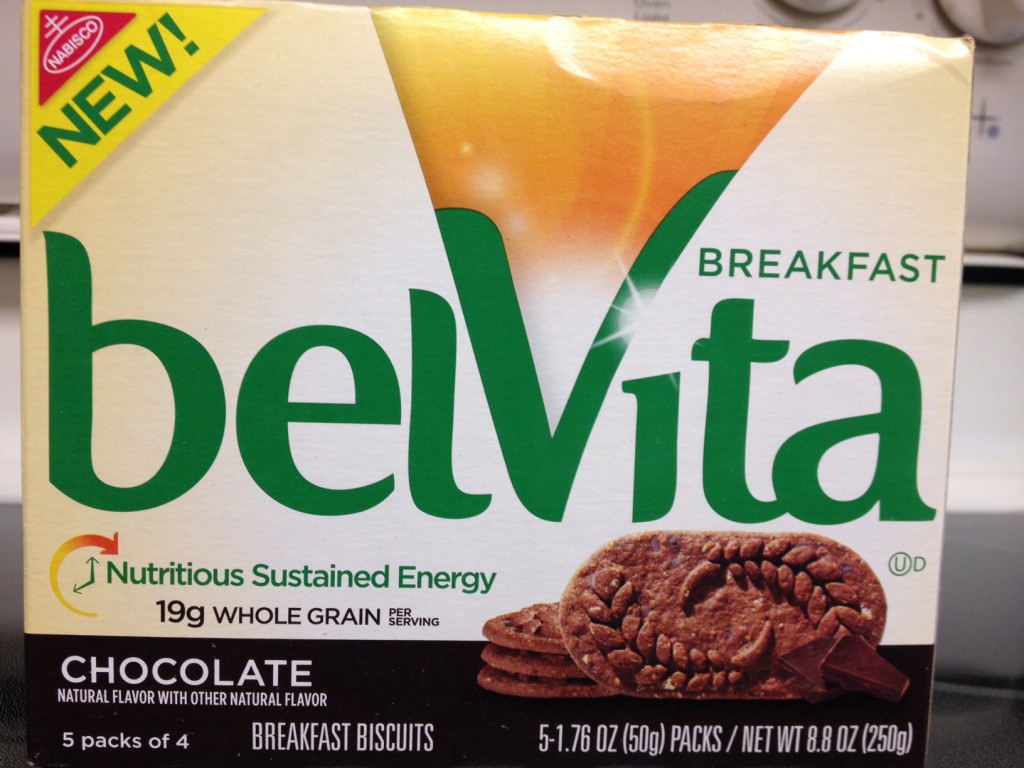 This week's Accidentally Vegan feature is BelVita Chocolate Breakfast Biscuits by Nabisco.  The chocolaty, filling biscuits are great for a meal on the run.  They're made without high-fructose corn syrup, partially hydrogenated oils, artificial flavors or sweeteners.
Each box contains five packs of biscuits, four to a pack – with one gram of protein per biscuit.   Surprisingly, the BelVita biscuits (which come in four flavors:  chocolate, apple cinnamon, blueberry, and golden oat) were found in the cookie aisle at a local Giant Eagle.  Why not the breakfast bar aisle?  Perhaps, there is a hidden message!
If you can't find them at a store near you, BelVita breakfast biscuits are available online at Amazon.
Did you find a great Accidentally Vegan product?  Send us a note to share your discovery and you could be featured on a future edition of  Yummy Plants Accidentally Vegan!  
4 Responses to "Accidentally Vegan: BelVita Breakfast Biscuits!"